If you've been involved in a car accident, you might now be suffering from whiplash, neck pain, or a host of other injuries. At Chiropractic Today in Birmingham, AL, our chiropractor wants to help you find relief from whiplash and provide care that can help you feel good again. Below are some of the many ways we can help with pain relief and how you might benefit from our chiropractic care in Birmingham, AL.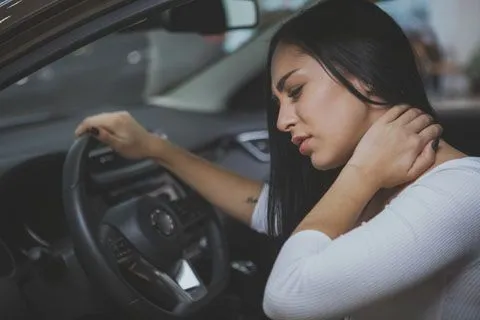 What Is Whiplash?
Whiplash is a type of neck injury caused by a sudden forceful movement of the head in any direction. The force from this movement can cause your neck to move beyond its normal range of motion and result in pain, stiffness, and other symptoms. Some common symptoms include:
Neck pain
Headache
Blurred vision
Dizziness
Fatigue
Lower back pain
How Can Chiropractic Care Help With Whiplash?
Chiropractic care is an effective way to help those suffering from whiplash and other soft-tissue injuries. Our chiropractor at Chiropractic Today will examine you and determine the extent of your injury. To do so, we will use X-rays, scans, and physical exams. Once the injury has been assessed, we can develop a personalized care plan to help you find relief from pain and other symptoms associated with whiplash.
In addition, we'll ensure your symptoms are due to whiplash and not another condition. We can also offer lifestyle advice, such as nutrition and stress management tips, to help aid in your overall wellness.
What Chiropractic Care Will Be Provided for Neck Pain?
The chiropractic care we use is based on your individual needs. We may utilize various hands-on therapies, such as spinal manipulation or mobilization, soft tissue therapy, exercise rehabilitation, trigger point therapy, and lifestyle advice. All of these therapies put together can help reduce inflammation and improve range of motion.
In addition to these care options, our team will also provide guidance on how to prevent future injuries or re-injury by providing tips on proper posture and activities that should be avoided. Our goal is to help you return to your normal activities as soon as possible with minimal discomfort.
Find the Care You Need for Whiplash Today
If you're looking for relief from whiplash and neck pain, contact us at Chiropractic Today in Birmingham, AL, today! Our experienced chiropractor will work with you to develop a personalized care plan that works best for your individual needs. We look forward to helping you find relief so that you can get back to living an active and healthy life!