Do you ever feel like you have a crick in your neck? That's likely due to spending too much time looking down at your phone or computer. This is known as tech neck and it's a growing problem. As people spend more and more time staring at screens, they're starting to experience the same types of neck pain that office workers have long dealt with.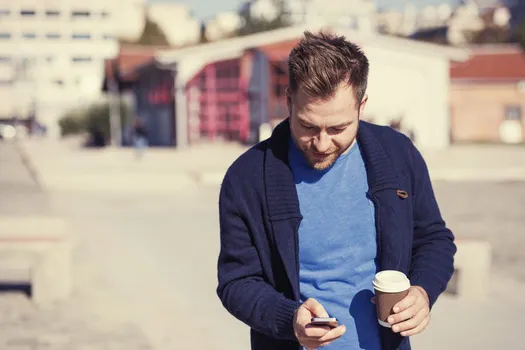 At Chiropractic Today in Birmingham, we provide pain relief and pain management solutions for tech neck. Dr. Palmer can help you find relief from the discomfort of this condition so that you can get back to your life. Get in touch to learn more about our chiropractic care services.
What is Tech Neck?
Tech neck is a type of neck pain that's caused by looking down at your phone or other electronic devices for long periods. When you bend your neck for an extended period, it puts strain on the muscles and tendons in your neck. This can lead to pain, stiffness, and other symptoms. Tech neck is also known as text neck. It's a relatively new problem, but it's becoming more common as our use of technology increases.
The Symptoms of Tech Neck
The symptoms of tech neck depend on the severity of the condition. In some cases, people may only experience mild discomfort. However, in more severe cases, the pain can be constant and debilitating. The most common symptoms of tech neck include:
Reduced mobility around the neck area
Increased pain when moving your neck
Headaches
General pain and discomfort throughout the shoulders and upper back
Chiropractic Care for Tech Neck
Avoiding tech neck can be difficult, especially if you rely on your phone or computer for work. However, it's important to take steps to address the problem before it becomes worse. Chiropractic care is one of the most effective ways to treat tech neck. When you visit our chiropractor in Birmingham, we will conduct a thorough examination to determine the severity of your condition.
We may also take x-rays to get a better look at how the neck is positioned. From there, we will develop a treatment plan that's tailored to your needs. The plan may include chiropractic adjustments, massage therapy, and other forms of treatment.
Visit Chiropractic Today in Birmingham, AL
Don't wait to get help for your tech neck pain. Our chiropractic care can provide the relief you need to get back to your life. Contact Chiropractic Today in Birmingham to book an appointment. Call our team today at (205) 991-3511 or reach us through our website by using our online contact form to schedule an appointment with Dr. Palmer.