If you're a parent looking for a children's chiropractor, look no further than Chiropractic Today in Birmingham, AL! Dr. Palmer can provide pediatric chiropractic care that is gentle yet effective. Below is everything you need to know about how our chiropractor can help your child feel relief from pain and recover from injuries.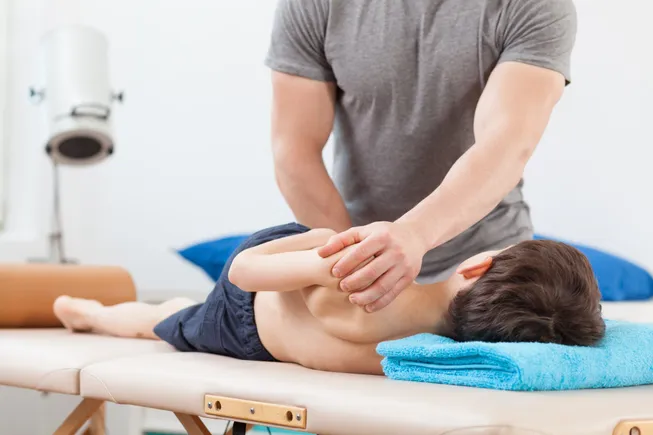 How Does Pediatric Chiropractic Care Work?
Your child's nervous system is responsible for coordinating all of their body's functions. When the spine is out of alignment, it can put pressure on the nerves and cause problems with how the body functions. A chiropractic adjustment can help to remove this pressure and allow the nervous system to function properly.
In addition, your child can benefit from pediatric chiropractic care if they are having trouble with:
Growing pains
Previous injuries
Scoliosis
Digestive issues
Ear infections
Allergies
Is Help From a Pediatric Chiropractor Safe?
Absolutely! Chiropractic care is a gentle and non-invasive option that is safe for children of all ages. In fact, it is often recommended as the first line of defense against many common childhood ailments. At Chiropractic Today, we understand that your child's health and well-being are your top priority. That's why we'll take the time to discuss your child's specific needs and create a customized care plan that is just right for them.
What Types of Chiropractic Care Can Benefit My Child?
Many different types of chiropractic care can help your child feel their best. The type of care that is right for your child will depend on their specific needs and condition. Some of the most common types of care we offer include:
Manual Adjustments: This is the most common type of chiropractic care. For s manual adjustment, Dr. Palmer will use her hands to apply gentle pressure to the spine. This pressure helps to realign the spine and take pressure off of the nerves.
Instrument-Assisted Adjustments: In some cases, your child may benefit from an instrument-assisted adjustment. This type of adjustment uses a small, hand-held device to help the chiropractor realign the spine. This is a great option for children who are sensitive to manual adjustments.
Massage Therapy: Massage therapy can help to relax the muscles and reduce pain and inflammation. This type of care can be especially helpful for children who are dealing with muscle tension or previous injuries.
Rehabilitative Exercises: Rehabilitative exercises can help to strengthen the muscles and improve flexibility. This type of care is often recommended for children who are dealing with scoliosis or other spinal conditions.
Help Your Child Feel Relief At Chiropractic Today
If you're ready to give your child the gift of chiropractic care, call Chiropractic Today to schedule an appointment and help them feel their best!