When most people think of chiropractic care they think of doctors who fix neck pain, back pain, and muscle pains. Did you know that you can also get nutritional advice from a chiropractor? If you live in or around Birmingham, our team at Chiropractic Today is here to help with your nutritional needs.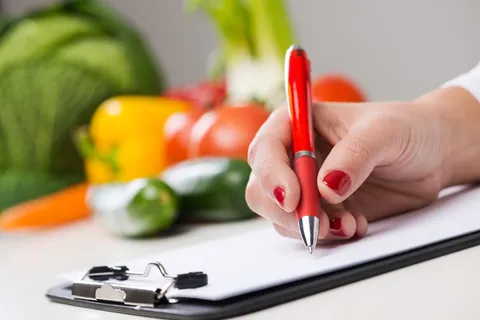 Eighty percent of chiropractors incorporate nutritional counseling while treating their patients. Patients who follow their daily dietary portions religiously while undergoing other chiropractic therapies can recover faster than those who solely depended on the therapy. Let's look at the role that nutritional counseling plays in your overall health.
The Holistic Approach
Chiropractic care takes a holistic approach. Instead of treating a specific disease, chiropractic care provides holistic medicine for the whole body. Nutrition plays a significant role in providing whole-body wellness.
Inflammation and Autoimmune Treatment
Chiropractors treat patients with autoimmune conditions such as scoliosis, arthritis, and hypothyroidism. Dietary changes play a significant role in reducing inflammation and pain caused by these conditions. Eating organic vegetables and fruits, omega-3 fatty acids, healthy fat intake, and drinking plenty of water helps in reducing pain and treating certain symptoms. Be sure to consult our chiropractor on the nutritional options that are available to relieve your pain and improve your quality of life.
Identifying and Regulating Subluxations
What is your vitamin D intake in a day? Do you know this might be the primary reason why your lower back hurts? Well, Dr. Palmer knows since nutrition is part of her specialty. We will tell you how vitamin B can prevent gallstones and liver dysfunction if taken in the right quantities.
The food you consume impacts your subluxations. Unlike other doctors, chiropractors are trained on how vitamins and different supplements can affect your body. Would you like to try a blend of nutritional counseling with other chiropractic therapies? At Chiropractic Today, we offer a wide range of treatment modalities to meet the personal health needs of our patients.
Get Quality Nutritional Care in Birmingham, AL
We believe in holistic treatment. We do not just focus on identifying and treating the symptoms. We go deeper than that. We work hard to improve your general health and treat your ailment at the source. If you would like to learn more about our nutritional counseling services or chiropractic care, call Dr. Palmer today at (205) 991-3511.