Effective Nutritional and Weight Loss Counseling
Full-body wellness is achievable with nutritional and weight loss counseling. At Chiropractic Today, we want to jumpstart your journey to better health and a better life! Our professional team offers holistic chiropractic care to Birmingham, AL residents, and patients living in the surrounding areas. We are laser-focused on discovering the root cause of patient health conditions and determining the best course of action. One of the ways we assist our patients is through nutritional counseling.
https://www.dietdoctor.com/low-carb/doctor/irma-palmer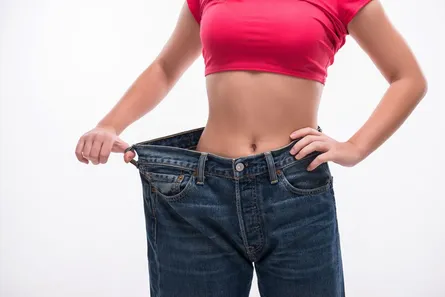 What Is Nutritional Counseling?
Chiropractic Today offers nutritional counseling as part of a holistic treatment plan designed to improve overall wellness.
Nutritional counseling is an ongoing process where patients meet with a registered nutritionist or dietician on a regular basis to discuss their dietary habits. After listening to a patient, your Chiropractic Today counselor will offer recommendations, advice, and supporting information to guide you in making changes to your diet. We may suggest a particular nutritional supplement or adding a particular food to your meal plan. Your counselor will advise you based on your current habits and health history and hold you accountable as you begin modifying your diet.
How Does Nutritional Counseling Help with Weight Loss?
What you eat plays an integral role in your overall health, and of course, your weight. Additional weight puts more strain on your spine, joints, and bones, which can cause pain and discomfort. Nutritional counseling from Chiropractic Today can lead you to make healthier food choices and result in weight loss. And when you're lighter, you tend to feel more confident, have more energy, and enjoy life a little more!
Who Can Benefit from Nutritional Counseling?
Anyone can benefit from nutritional counseling! No matter your weight, health status, or age, you can improve your nutrition as soon as you make the decision to start. Your counselor will conduct a thorough interview to understand your current health situation and history to ensure that all recommendations are appropriate.
A Holistic Approach to Health in Birmingham
Have you been searching for a successful way to lose weight with no luck? Were you recently diagnosed with a health condition, and now you're ready to start cleaning up your diet? Or maybe you're wondering about the benefits of a specific nutritional supplement you're taking. No matter your situation, Dr. Palmer and the Chiropractic Today team in Birmingham, AL, are ready to offer high-quality, professional nutritional counseling that can improve your health and life. Don't wait! Call us for a chiropractic or counseling consultation today at (205) 991-3511 or request an appointment online.