An estimated 65 million Americans experience back pain every year. About 8% of American adults (16 million people) experience chronic low back pain. At Chiropractic Today in Birmingham, AL, we offer top-quality chiropractic care for back pain relief. Here is a breakdown of lower back pain.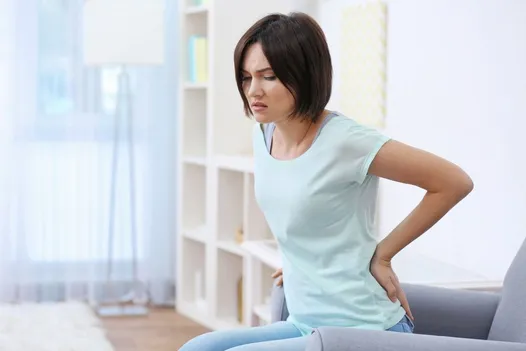 What Causes Chronic Pain in the Lower Back?
Back pain is considered chronic if it lasts longer than three months. Chronic pain in the lower back usually involves a joint problem, irritated nerve, or disc problem. Understanding the cause of your low back pain is critical for pain management:
Degenerative disc disease: As you grow older, the intervertebral discs lose hydration and experience more friction. This usually causes the disc wall to tear, resulting in pain.
Lumbar herniated disc: The lumbar disc's jelly-like center can break through the disc wall and irritate the nearby nerve resulting in back pain.
Sacroiliac joint dysfunction: This joint connects each pelvis side to the bottom of the spine. If there's too little or too much joint motion or the connective tissues get inflamed (sacroiliitis), you will experience low back pain.
Spondylolisthesis: This is a common adult back problem that occurs when a vertebra slips over another one. The pain is caused by the resulting compression of the nerves and back instability.
Spinal stenosis: This condition results in the narrowing of the spinal canal, causing pain. The spinal canal is the location of the nerve roots, and the narrowing can be foraminal, central, or both.
Osteoarthritis: This ailment comes about due to the wear and tear of the facet and disc joints. It causes pain, stenosis, inflammation, and back instability.
Chiropractic Treatments for Pain in the Lower Back
A good chiropractor takes a holistic approach that involves recommending proper nutrition and exercises, sharing stress management tips, and spinal manipulation to treat the cause of your back pain. Some spinal manipulation and adjustment methods we might use are:
Motion palpation: This diagnostic tool will help the chiropractor with the problematic areas of your spinal column.
Toggle drop: This adjustment method uses quick, precise thrusts to a specific portion of the spinal column.
Lumber roll: The patient lies on their side, and the chiropractor applies rapid, precise pressure to the problematic portion of the spine to encourage proper vertebral alignment.
Flexion-distraction technique: The patient lies on their stomach on a specially designed table, and the doctor flexes their spine to free a compressed nerve resulting in back pain relief.
Instrument adjustments: The chiropractor uses a spring-loaded activator device to properly align a patient's spine while they are lying face down.
Contact Chiropractic Today in Birmingham, AL
Are you experiencing pain in your lower back that is preventing you from doing even simple daily activities? Contact Chiropractic Today to schedule a consultation with Dr. Palmer. Call our team today at (205) 991-3511 or reach us through our website by using our online contact form.