Whether you are suffering from acute or chronic pain, chiropractic care can be a great way to restore your health to its former self. It is one of the main services offered at Chiropractic Today, and we have used it to help many Birmingham, AL, patients live happy, healthy lives. If you want to try chiropractic care, please book an appointment with our chiropractor, and your health will never be the same.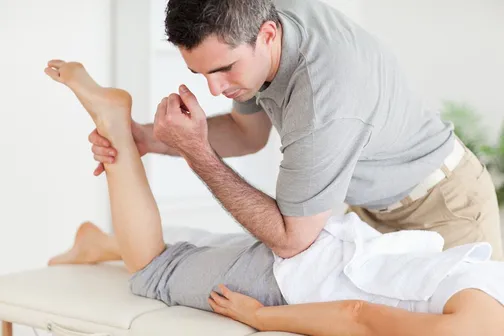 What Is Chiropractic Care?
Chiropractic care is a care method that manipulates joints to promote optimal health. It corrects small deviations in joints and the spine. The deviations throw your body out of balance and interfere with your nerve function, which generates bad effects on your body's health.
Our care helps eliminate body imbalances and relieves pressure on the nervous system, which restores mobility and manages pain.
What Conditions Can Be Addressed?
We can handle numerous issues affecting your musculoskeletal and nervous systems. The common conditions our chiropractor can help care for include:
Back pain: There are several causes of back pain, ranging from sciatica, disc herniation, injuries, and scoliosis to impinged nerves. Whether you have upper, mid, or lower back pain, our chiropractor can help manage your pain with natural methods.
Sports injuries: We help athletes recover from sports injuries without using medication or surgery. So, if you are struggling with knee pain, shin splints, wrist pain, or any other sports injury, seek our services for a swift recovery.
Joint pain: Has knee or hip pain gotten the better of you? Whether your joint pain is because of injury or osteoarthritis, we can help restore mobility and reduce pain.
Headaches and migraines: Chiropractic care can address the root cause of your head pain to reduce the frequency and intensity of migraines and tension headaches.
If you are still not sure whether chiropractic care is appropriate for your condition, get in touch with our clinic. We will advise you on a good approach to overcome your condition.
What Are the Methods Used?
We use various chiropractic care techniques to restore full health to your body. Our hands-on spinal manipulation removes misalignments in key joints to promote your body's self-healing mechanism.
Benefits
Our care offers numerous benefits, including:
It can provide quick pain relief
Chiropractic is non-invasive and drug-free
It's versatile in helping care for many conditions
Visit Us for Chiropractic Adjustments
Want to see what chiropractic adjustments can do for your health? Book an appointment with us at Chiropractic Today, serving Birmingham, AL. Call us at (205) 991-3511 for more information.